Change the Design of a Dental Chair — EVERYONE WINS!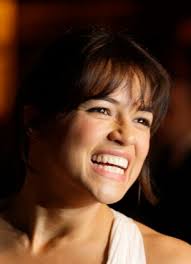 The other day I was sitting in a dental chair opening my mouth. [Imagine that!] Since I was in a passive position, I decided this was a good time to pay attention to what I was sensing in my 'self-body'.
I started by noticing if I was calm or tense; I listened to actions my breathing created – what moved when I inhaled and exhaled.  I noted that I had dropped my head back to help open my mouth (a smart way to use my head and chin to open my mouth), yet the back of my neck was not comfortable.
Now, the dental chair was nicely cushioned with curves that support the natural curves of my torso.  However, due to my awareness of my 'self-body', I detected that my back was forming with the chair, in that my upper back was rounded and my shoulders came forward.  From my perspective, the position was not congruent with my mouth opening easily. I started to ease tension in my shoulders and even started to press my shoulders back.  [Try that!].  Pressing my shoulders back started to open my chest sternum area. I started 'sensing' that my upper thoracic spine could move forward. [Can you visualize your spine of your skeleton moving forward toward your chest bone?]  This helped distribute the effort in tilting my head backward and voila!!  I could hold my mouth open with ease and NOT compromise my neck. The dental hygienist and I both won!
I decided, a dental chair needs to have a pump area inside of it, designed for the thoracic area, so that each person can control it.  When the thoracic area comes forward and shoulders release backward, it's easier to drop the head back and open the mouth! What do you think?  Someday?
In the meantime – if you need to see a dentist and open your mouth for long periods of time, bring a towel or sweater and 'pump up' your own chair so your thoracic spine can come forward and not be passively rounded in a cushy chair.  VOILA!   EVERYONE WINS!
For further 'self-body-awareness'  remember TOUCH TO INFORM Seminar Release Your Jaw, Your Voice, Your WHOLE SELF November 15-17, 2019 in St Petersburg! 2020 Schedule TBA.