Feldenkrais' Awareness Through Movement® Classes
"I find Feldenkrais completely fascinating and so beneficial! "             DG, online 2020
Find Comfort. Then e-x-p-a-n-d your balance and flexibility
Improve Performance
Enhance Rehabilitation
Re-discover Curiosity
NOW ON ZOOM!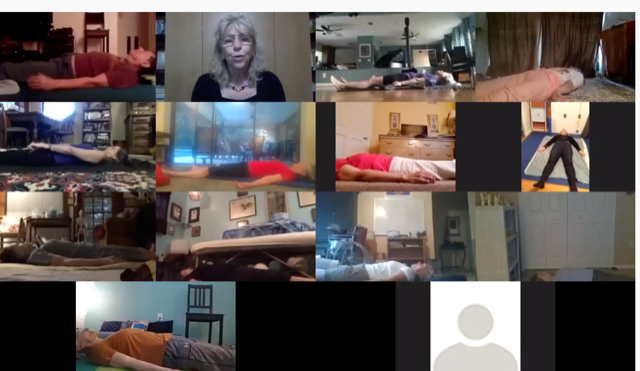 "What I notice most is how much softer my knees are when I walk. I don't know if it's a good example, but I feel a little like John Travolta in Grease now.  You have a unique way that feels akin to an induction. It is so powerful. Your Zoom classes are a real gift."  Esther V., 4-20
"The goal is to make the
impossible possible, the possible easy and the easy elegant."
Moshe Feldenkrais, D.Sc.
SPECIAL MONDAY NIGHTS:  7:15 class on Essentials-– First two lessons/classes are complimentary.  Register with ZOOM directly
ONGOING CLASSES:  Register below and you will be sent a link to sign up for a class with ZOOM.                                                                  Mondays, 5:45,  Wednesdays 9:45 Wednesdays  11:00
Scroll Down to $65 per month [with replays] or $165 classes plus 2 individual 
"Thank you soooo for the intro to Feldenkrais. I never knew it existed and has opened up a whole new way to observe. The awareness has been awesome."  SG 2020 online
Your Guide to Doing Feldenkrais ATM Lessons
SPECIAL: Lightness of Walking Program for a better balanced and pain-free WALK!
September 22-October 27 Tuesdays 11:00-1:00 pm EST
OR  on Sundays:  October 11, 25, Nov 8                                           11:00-1:00 pm & 2:00-4:00 EST
You will find your walk, lighter and easier, NOT by WALKING,  but by re-designing your As..Bs…& Cs!!
Alignment, Balance & Coordination
Click Here TO REGISTER for Tuesday Class
Click Here to Register for Sunday's Class
Sign up by September 17 and receive 2 individual sessions on ZOOM with BonnieK!
Each week you have the opportunity to re-experience yourself sensing an easier Alignment, Balance, and sense of Coordination through specifically chosen Awareness Through Movement lessons. Between sessions, you have the time and opportunity to integrate new thoughts and actions into a NEW walk.  This NEW WALK fits you TODAY and takes YOU into your future, well-balanced and pain-free.
As a child, you developed patterns for your Alignment, Balance & Coordination. In your youth, your ABCs were light and easy. However, with injuries, accidents, and habitual actions, most WALKS become less efficient. Feldenkrais' Awareness Through Movement lessons offer an opportunity for you to experience new variations and create a Lighter Walk, AND, the process you use in this RE-DESIGN will last a life-time.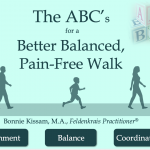 FREE Booklet!!   ABCs for Walking
Visit; bonniek-feldenkrais on you tube!!
ON ZOOM:  If you want to be coached you need to have a camera on you.  

You will need;

1.  a comfortable place to lie on the floor in a quiet room with pillows or towels as support, 

2. a computer or laptop  you can put on the floor or on a desk tilted toward you on the floor. so I have a side view.

3. a light above computer or aimed at you so I can see you 

4.  Once you are registered you are invited by email  the link to get in. 

Important Notice

Please begin updating all your clients to Zoom 5.0 now. After May 30, 2020, all Zoom clients on older versions will receive a forced upgrade when trying to join meetings as GCM Encryption will be fully enabled across the Zoom platform. Click here for more information.
ZOOM Preparation!! from Lavinia
Ongoing Awareness Through Movement® Classes with Bonnie K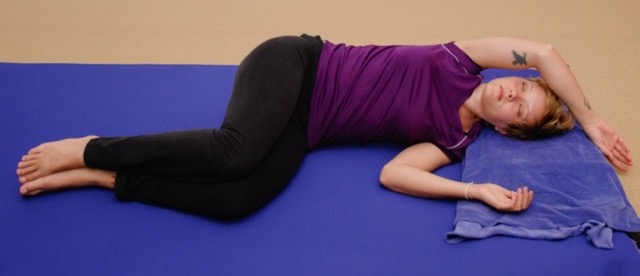 Monday Evenings: 5:45 pm  [now on ZOOM]   *** 7:15 ON ZOOM
Wednesdays: 9:45 am Class of Essentials                                   11:00 am Ongoing Class [both now on ZOOM]
9:45 Essential class focuses on the essentials in at least 10 different ways — maybe 100 ways.  Class is for those starting out learning the process and for those who want to stay easy and keep their mind and body 'oiled'.
11:00 Ongoing ATMs is for those familiar with the process and are looking to expand their abilities, in movement as well as in thought.
Awareness Through Movement®
Group lessons help you attend to how you move. Verbal suggestions are presented from a specific Awareness Through Movement lesson designed by Moshe Feldenkrais, D. Sc . As you learn to visualize or sense what you are doing while you are doing it (meta-knowing) you are challenged mentally as you search for ways to move comfortably and easily in a way that helps expand the unused choices (strategies for the movement) you have not used due to lack of awareness.
Sarasota Office: At Ionie's
1241 Fruitville Road, Sarasota, FL 34236
CALL:
941.360.2248 or 941.587.4535 (Cell)
bonnie@feldenkraisinsarasota.com
View Larger Map
The goal is to make the impossible possible, the possible easy and the easy elegant.
Moshe Feldenkrais, D.Sc.
Individual Functional Integration®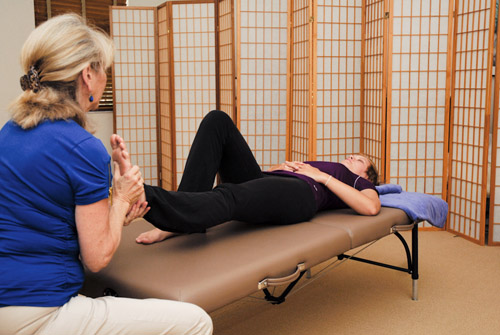 Individual sessions are personally designed for you. You can expect to lie down on a table or sit in a chair and explore with the practitioner, how you could expand your abilities and move with more ease, lightness and comfort. Bonnie first supports your patterns, encourages them to release to a neutral place and then makes suggestions for a new possibility. The benefits go beyond the physical.
Sessions are by appointment:
Call 941.360.2248, text 941.587.4535 or
email bonnie@feldenkraisinsarasota.com
Lessons for Children:
The Anat Baniel® Method for Children with Special Needs
Bonnie recommends that children receive two 30-45 minute lessons a day, preferably two days close together.
Bonnie is available one weekend a month for children in Sarasota:
Visit Anat Baniel® Method page for details.
Sessions are by appointment:
Call 941.360.2248, text 941.587.4535 or
email bonnie@feldenkraisinsarasota.com
In Sarasota:
Ionie's, 1241 Fruitville Road, Sarasota (view map)
Sarasota, Florida is known as a town of the arts, award- winning beaches and golf.  Feldenkrais classes and individual lessons are available with Bonnie Kissam, M.A. in Education, Guild Certified Feldenkrais Practitioner® and Licensed Massage Therapist.
You will find Sarasota an inviting, safe place to visit and learn.
In Other Locations:
8424 4th Street North, St. Petersburg (view map)
511 Ferncreek Ave, Orlando (view map)
ZOOM:
Other Feldenkrais Practitioners in Sarasota:
Barbara Leverone 941.362.0944
Francesca Mirabelli 941.365.5146
Other Practitioners in Florida visit:
http://www.feldenkrais.com/practitioners/find/browse/USA/FL
Links: