Move your Tight Jaw into a Light Jaw using the Feldenkrais® Method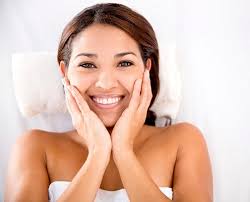 Learn to SMILE and Kiss your way to a more OPEN YOU!
Popular treatments for teeth, grinders and those who suffer symptoms of the temporomandibular joint include learning to use slow, gentle movements and develop better organization for their head, neck and shoulders.
I, Bonnie Kissam, M.A. in Education, Feldenkrais® Practitioner, have been fine tuning this  Seminar that uses unique Feldenkrais' Awareness Through Movement lessons which focus on the eyes, tongue and breathing as well as the Jaw to help ease deep-seated muscular holding patterns – even in the Jaw since 1987.
Participants discover how simple shifts in action affect their whole well-being as they re-discover natural movements that are pain free.  One can take charge an help themselves ease pain by learning to slow down, attend and learn new patterns of action throughout the whole self.
Release Your JAW, Your Voice, Your Whole Self is now part of the TOUCH TO INFORM Program which I created to support the understanding of these concepts in a way that enhance outcomes for anyone who works with  others.
This Seminar will be held at Ionie's, 1241 Fruitville Road in Sarasota  Friday evening through Sunday afternoon and offers 15 CEs for LMTs.
PDF  for Seminar, Release Your Jaw, Your Voice, Your WHOLE Self
941.587.4535