TOUCH TO INFORM: Walking Weekend
January 31 @ 6:00 pm

-

8:00 pm

|

$44 - $278
Event Navigation
January 31   Special two for one!!  One registers and you bring a friend!!  Still only $44
Change in VENUE AND TIMES:  Friday evening:  6:30-8:45   
at:   Hip Expressions: 2033 54th Ave N, St. Pete  off 275
Intro to The Feldenkrais Method® and TOUCH TO INFORM Seminars:  Freeing Your Neck and Shoulders
YOUR NECK is an extension of your Thoracic SPINE!  Your EYES lead your head position.
Rediscover a positive relationship between your eyes and spine.  Enhance potential for wellbeing, improve 'posture' and free your neck and shoulders. FEE: $44 with early registration — Special two for one!!  One registers and you bring a friend!!  One person sign up below and bring a FRIEND!
February 1     Saturday Seminar 9:30-5:00  At District Dance Academy, Clearwater,FL
Your Walking Engine, Discover your Diagonals.
Discover your skeleton as a source of balance & how your pelvis/torso is a powerful engine that allows you to move efficiently. Discover patterns that keep the relationship between pelvis, spine and legs stuck. Enhance ability in ways to enhance your client's ability to discover NEW relationships and new patterns for reaching, sitting and standing.
Fee:  $128 with early registration
February 2  Sunday 9:00-4:00  At District Dance Academy, Clearwater,FL                                                                                Moving from and through your FEET ( must have attended a previous Seminar)
WALKING Jan 31-Feb 2 2020 St Pete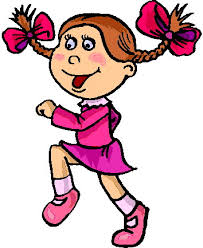 Related Events