A TASTE of FELDENKRAIS — ONLINE with BonnieK
May 11 @ 7:15 pm

-

8:00 pm

|

Recurring Event

(See all)

An event every week on the same day that lasts 0 day(s) and 0 hour(s), the last of which will begin on May 11, 2020,
and An event every week on the same day that lasts 0 day(s) and 0 hour(s), the last of which will begin on May 11, 2020

|

$45
Event Navigation
ONLINE CLASS on ESSENTIALS:  7:15  Monday Evenings
TWO COMPLIMENTARY LESSONS focusing on ESSENTIALS of THE FELDENKRAIS METHOD® — ONLINE  in your own home!!
FEE:  $0000 for the first two!!  $45 for the remaining 4 [or go to an ongoing class  Wednesdays 9:45 or 11:00]
TIME TO EXPERIENCE the benefits — coached my me as long as I can see you on the screen!  OR — just listen to the pacing and what we do in a class!    WE move and breathe at the same time!
WE learn to attend to movements while we move!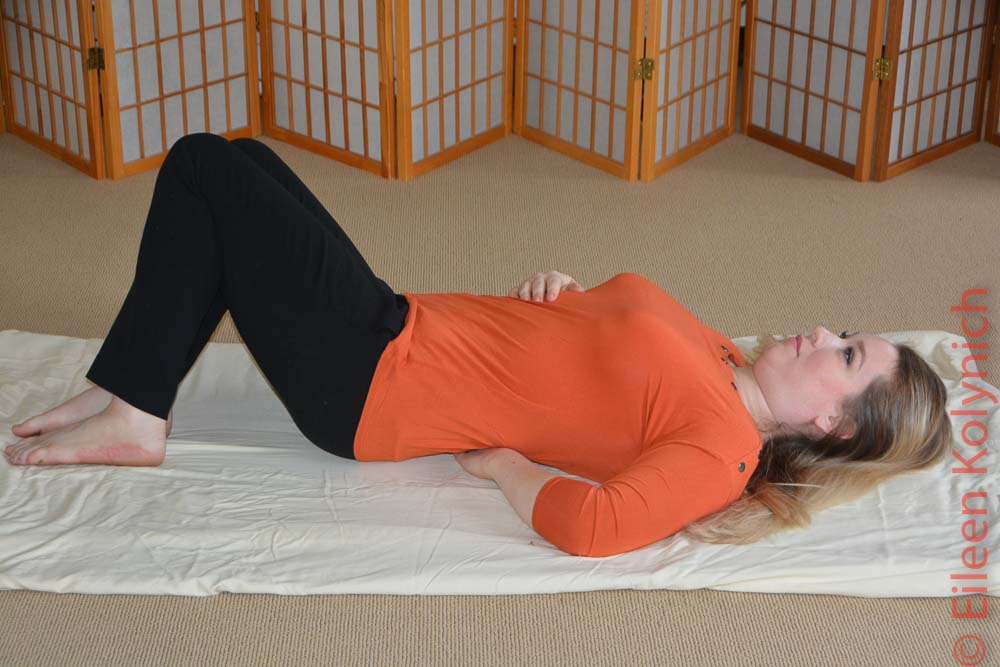 WE learn to ask questions — noticing neurological comfort level.
FOR An Awareness Through Movement® Class ONLINE
You will need — a camera on you [or not] and:
1.  a comfortable place to lie on the floor in a quiet room with pillows or towels as support, 

2. a computer or laptop  you can put on the floor about two – three arm lengths away [to the right or left so I have a side view].

3. a light above computer or aimed at you so I can see you 

4.   Register below and we will  send an email of how to register with ZOOM.   [two registrations]

Please plan to attend meeting 15 minutes BEFORE start time so you can get  settled in the virtual 'room' and class can start on time,