Classes in Sarasota, Florida
Sarasota, Florida is known as a town of the arts, award winning beaches, golf, and much more.
 You will find Sarasota an inviting, safe place to visit and learn.
Find Comfort. Then e-x-p-a-n-d your balance and flexibility
Improve Performance
Enhance Rehabilitation
Re-discover Curiosity
Ongoing Awareness Through Movement® Classes with Bonnie K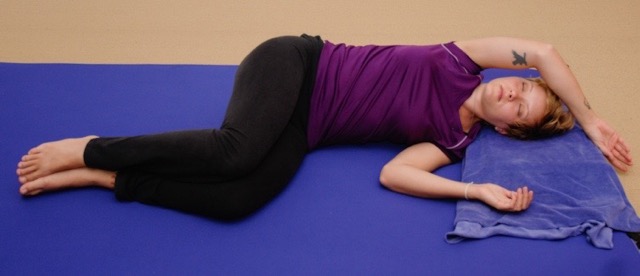 Monday Evenings 5:45pm
Wednesdays 10:45 am
Awareness Through Movement®
Group lessons help you attend to how you move while verbal suggestions are presented from a specific Awareness Through Movement lesson designed by Moshe Feldenkrais, D. Sc . As you learn to visualize or sense what you are doing while you are doing it (meta-knowing) you are challenged mentally as you search for ways to move comfortably and easily in a way that helps expand the unused choices (strategies for the movement) you have not used due to lack of awareness.
Sarasota Office: At Ionie's
1241 Fruitville Road, Sarasota, FL 34236
CALL:
941.360.2248 or 941.587.4535 (Cell)
bonnie@feldenkraisinsarasota.com
View Larger Map
The goal is to make the impossible possible, the possible easy and the easy elegant.
Moshe Feldenkrais, D.Sc.
Individual Functional Integration®
Individual sessions are personally designed for you. You can expect to lie down on a table or sit in a chair and explore with the practitioner, how you could expand your abilities and move with more ease, lightness and comfort. Bonnie first supports your patterns, encourages them to release to a neutral place and then makes suggestions for a new possibility. The benefits go beyond the physical.
Sessions are by appointment:
Call 941.360.2248, text 941.587.4535 or
email bonnie@feldenkraisinsarasota.com
Lessons for Children:
The Anat Baniel® Method for Children with Special Needs
Bonnie recommends that children receive two 30-45 minute lessons a day, preferably two days close together.
Bonnie is available one weekend a month for children in Sarasota:
Visit Anat Baniel® Method page for details.
Sessions are by appointment:
Call 941.360.2248, text 941.587.4535 or
email bonnie@feldenkraisinsarasota.com
In Sarasota:
Ionie's, 1241 Fruitville Road, Sarasota (view map)
In Other Locations:
8424 4th Street North, St. Petersburg (view map)
511 Ferncreek Ave, Orlando (view map)
Other Feldenkrais Practitioners in Sarasota:
Barbara Leverone 941.362.0944
Francesca Mirabelli 941.365.5146
Other Practitioners in Florida visit:
http://www.feldenkrais.com/practitioners/find/browse/USA/FL
Links: